So, it seems that you want to spend some time reading what I have to say. Well, thank you and welcome! It's my hope that each time you read something it inspires you, makes you question your beliefs, challenges you, teaches you something and hopefully gives you a few chuckles along the way. I am not a 'writer', but I do love to teach and this a fantastic forum for that, I will talk about what I know and sometimes challenge conventional thinking on a variety of subjects but I will never be intentionally disrespectful. Having said that though, I might ruffle the odd feather sometimes… Thanks for listening.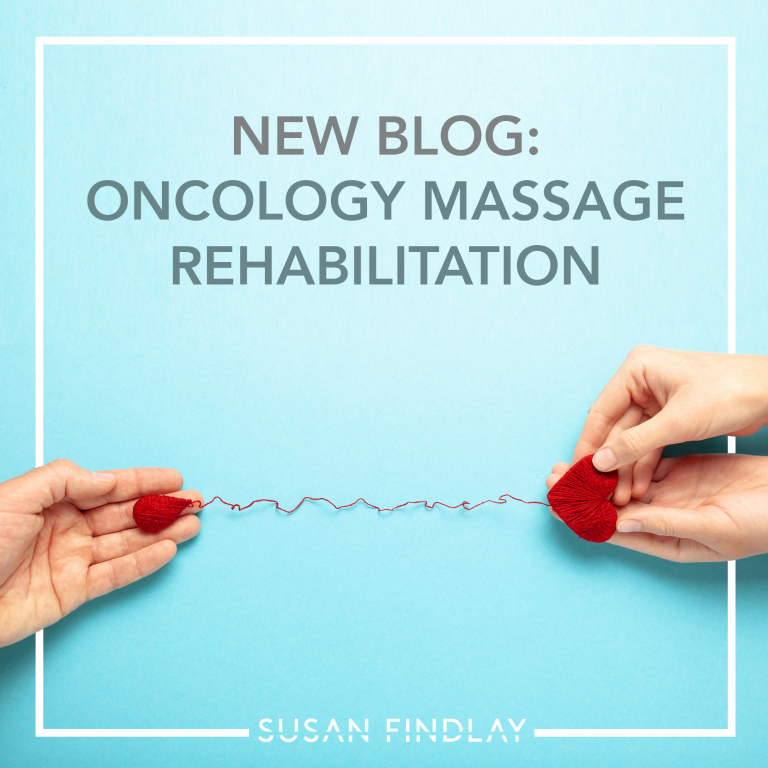 Oncology massage can play a very important role in helping people recover from cancer. After experiencing cancer, we all know that the rehabilitation process can
Read More
Sign up to my newsletter & Massage Mondays
Get my latest video straight to your inbox, every Monday!


The Hub,
Unit 3i & 3j,
25 Ashley Road,
London,
N17 9LJ
info@susanfindlay.co.uk
020 8885 6062