For many the answer will be no but for NLSSM and my Oncology courses in north London, we are opening up our doors mid July [2020] (unless of course things take a bad turn). 
Each school or training provider will have to decide the best way forward based on individual circumstances but this article has been written to give others insight into what we have implemented at NLSSM. I realize that there are varying conditions as well as differing opinions, we've evaluated the environment that is specific to the north London location and we feel we are good to go if we make some changes to accommodate our new normal. 
NLSSM is very aware that some of our clients do not want to engage in face to face contact as of yet and we intend to honour this, personally I understand the concern because I am in a high risk category and I certainly don't want to put myself in harm's way, but with the measures we are taking I feel comfortable working in the space.
We made the decision to open our doors after having fully considered all the risks involved, we have implemented protocols that address these concerns and we intend to minimize the risk of face to face interaction by making safety our number one priority. As a result we feel we are in a good place to get back to training. 
We have carried out a full risk assessment to ensure that the highest standards of safety are in place for everyone coming in to the school, the decisions were based on the location, the layout and how we could modify the interior set up so that it meets the requirements.  All this is unique to the NLSSM North London site, each school will need to make the appropriate venue specific adjustments to meet the new standards of health and safety. For instance, we could not continue to use Westminster as one of our locations mainly because we did not have control of the environment but also they are facing their own challenges and as a result are unable to fulfil their obligations at the moment.
With NLSSM's accessible location, we advise everyone to avoid taking public transport for the next while. Whilst for some this maybe the only option, we advise other forms of transport where feasible. My top recommendation is cycling as I am rather partial to this, it being my main form of activity. If you are coming from Kent this is obviously not an option. (Unless your name ends with Froome or Wiggins, possibly).
The following will be the protocols for anyone entering our space:
The School: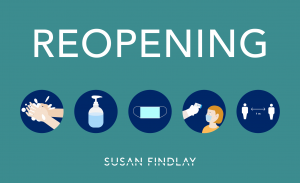 We've implemented a number of these protocols to ensure the safety of both our teachers and students.
If you are travelling by public transport you're required to bring a change of clothing in which to work.
We also recommend that a N95 mask be worn if you want full protection while traveling on public transport.
While we recommend that each person brings their own mask, disposable masks will be provided. 
Hand wash stations will be in place at every entrance, exit and massage station.
The room has been set up to fulfil the appropriate social distancing criteria.
As much of the soft furnishings as possible have been removed.
The lounge will be closed until further notice due to the remaining soft furnishings.
We encourage both staff and students to wipe down areas of contact.
We have employed extra cleaning staff to come in after each teaching day to perform an appropriate level of cleaning.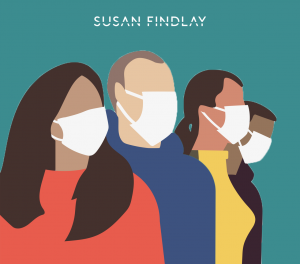 Therapists:
Each therapists will be assigned their individual work station for the day in which they can store all their supplies
Therapists will be asked to choose seating in the lecture area and refrain from moving around.
Gloves and masks will be provided.
Everyone will be instructed on how to put on your masks and gloves in the correct manner and sequence.
Therapists will be asked to work with the same person throughout the day. 
Single flat sheets will be provided for each therapist to use during the course of the day.
Each therapist will be provided with their own bottle of lotion, they will need to label their bottle and be responsible for it for the duration of the course.
All towels and couch covers have been removed.
Couches will need to be wiped down, spray bottles are at each station to clean the couch after each treatment with the appropriate cleansing solution.
Pillows will have washable covers and will need to be wiped down after each use.
Washable bolsters and face supports are also available.
All stations will have supplies to keep the area clean.
Each station will have anti-bacterial hand wipes.
Couch rolls are available.
At the end of the day all used sheets are to be brought to be placed in the laundry bags provided.
Therapists are responsible for using the same mug during the day and putting it in the dishwasher when finished.
The curtains will be pulled back, please refrain from touching them.
Please follow instructions when going to the toilet, handwashing is not an optional activity.
At this time no external clinics or events will be taking place, this will be re-evaluated as time moves on.  We understand that value of gaining hands on experience in varied circumstances but your safety is our utmost consideration.
If anyone is feeling unwell it is your responsibility to ascertain the reason, if you suspect Covid 19 please stay home. If you test positive for Covid19 please contact the school immediately so the appropriate action can be taken. We will be updating and issuing other resources for you to implement in your home clinic.
I hope this has been useful for anyone who is planning to go back to teaching, it is by no means going to address everyone's circumstances but it will give you an idea of the lengths to which we are going to meet the standards of the new normal.