Find out more about me and the team and Susan Findlay HQ!
My name is Susan Findlay and like most of the people I teach, I came to remedial massage by way of a journey.
My journey began with classical dance and gymnastics back in my home country, Canada. When your body is the tool that you work with, you learn to take notice of it and it was this interest in the human body that led me to retrain as a nurse.
Fast-forward to 1992 and I stepped off the plane onto English soil and my future life….
After briefly working for the NHS, I made the choice to be my own boss. Still in the health and fitness field, I worked with GPs and health centres, setting up different schemes for a range of clientele. Holding 20+ classes a week and running multiple health programmes, I discovered a love of teaching and enjoyed the rewards of helping clients to reach a goal.
I retrained in 1996 and gained a Sport Massage and a Remedial Soft Tissue Therapy qualification that helped me to bring all my skills together. As life would have it my focus evolved into becoming a specialist in oncology massage, long before it was trendy and not considered a contraindication.  
I now teach a program nationally that offers certification for therapists to offer a much needed and appreciated therapy.  
Although I am the director (and senior lecturer) of NLSSM, I have never given up the practical side of the profession and I still run my own clinic in both North London & Wales. Keeping up with the real world helps to keep me inspired and that helps to make me a better teacher.
I'm passionate about providing the very best quality of training and that goes beyond my teaching. I sit on the board of the General Council for Massage Therapies, I was a Profession Specific Board member with CNHC for a short time and I am currently a trustee for a cancer charity.  
I'm not a natural born writer.  My position as a teacher and lecturer have given me opportunities to share my knowledge with a wider audience through writing. I admire those who are at ease with this skill, I find it a challenge but over the years and with much support and encouragement from my editor (my husband) I regularly write for a number of periodicals. I am the feature writer for Massage World since 2006. I have also written for Co-Kinetics, The Journal of Bodywork and Movement Therapies, Embody, and Today's Therapist over the years.
I have written a book called 'Sports Massage a hands-on guide for therapists', it is the result of years of experience as a teacher and clinical work as a sport & remedial massage therapist and while it says sports in the title this book is based on the belief that with the correct approach all therapists can work with ease yet have strength and sensitivity within the same touch. It allows the hands to see more than the eyes thus accessing more information about the state of health within the tissue. The body centred approach will allow for both deep and energetic work while the therapist maintains an injury free career.
Video and film work does come naturally.  I have found myself on BBC on a number of occasions and subsequent to that was asked to do a series of expert interviews with Sports Injury Clinic about the benefits of massage for a variety of soft tissue conditions. Being comfortable in front of the camera allows me to demonstrate what I am most passionate about, massage, fixing people, sharing skills with others that will bring greater success in their careers.
I look forward to you joining me should it be a face-to-face course, or online, you can follow most social media platforms or get my monthly newsletter.  Alternatively, start your week off on the right foot and sign up to my FREE weekly Massage Monday videos here.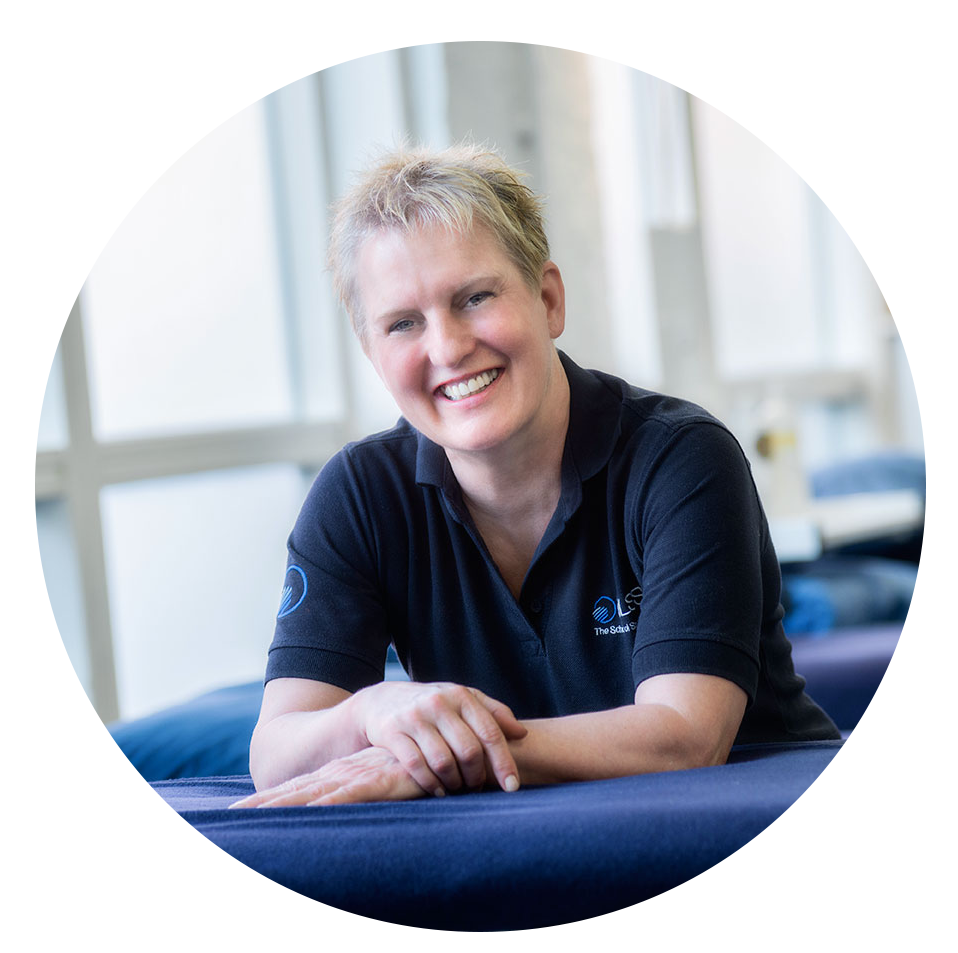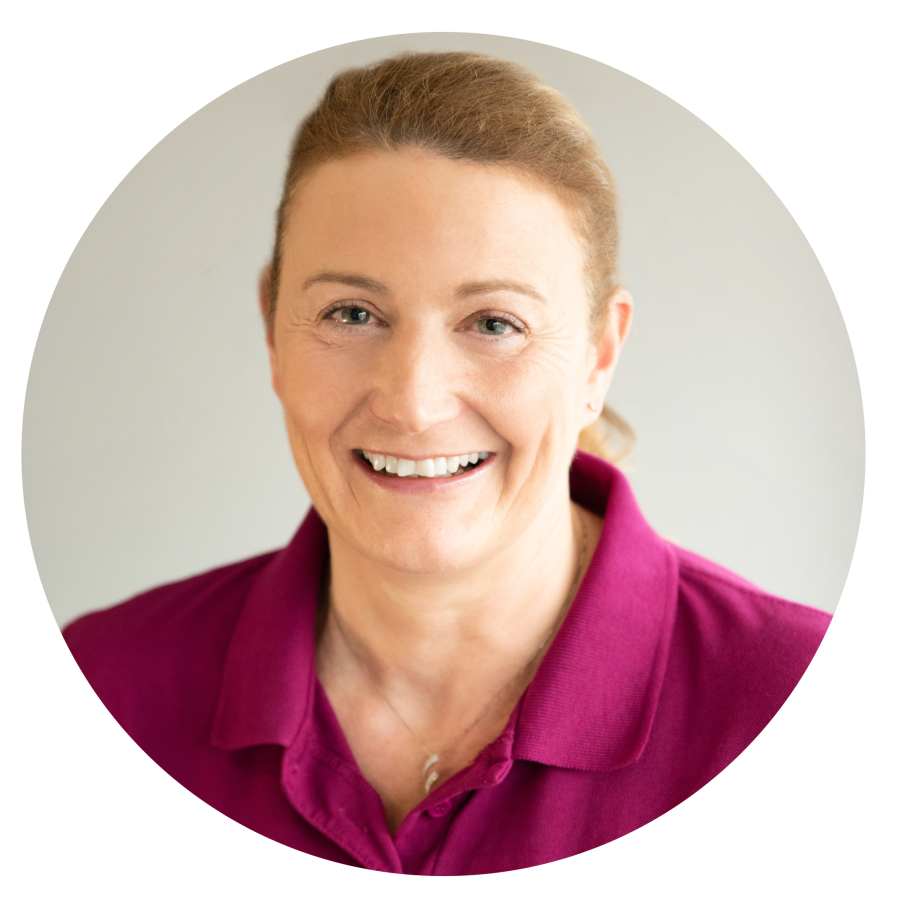 Hi, I'm Kirsty Wales, an oncology massage specialist but how I got here is a long story!
As a child I was fascinated by pictures in a Sunday magazine of Christiaan Barnard performing heart transplant surgery and having kept the magazine for years, it was from here that my passion for human anatomy started. Throughout my school years biology was one of my favourite subjects.  
I have always been an outdoors girl, this lead me into an equestrian and fitness career, still with a keen interest in human anatomy and how the body is designed to move and how generally due to our life styles and habits it can't!  
Since 2005 I have been involved in the education side of the fitness industry tutoring and assessing fitness qualifications across the UK. Today, I am heavily involved with the quality assurance elements of maintaining and upholding the standards of many fitness and massage qualifications.  
In 2018, I decided to venture in the world of oncology massage and qualified with Susan in January 2019. I have not looked back since! 
I have continued to build my client base and strengthen my knowledge and expertise by adding more qualifications like ScarWork and Lymphatic Drainage to my armoury. 
I have worked with clients as young as 16 to those in their 80s and I still love every second of my working day. 
I consider myself to be a secret weapon against the debilitating and miserable side-effects that cancer can bring. By working together we can maximise the clients physical and mental health through cancer and beyond.  
My mission is to spread the word about Oncology Massage, it's related therapies and the benefits of them to as many people as I can across the UK. This includes clients, families, the medical profession and students! 
The more people who know what we do, the more people we can all help and support.
From the young age of 7 I joined a dance school and I was hooked, which led to me completing a BA(hons) degree in Dance and Professional Practice.
During my degree I also found a passion for massage and the benefits it gave, especially from the considerable training we put our bodies through.
I started my massage training in my early twenties, whilst also working in other roles from office work to qualifying and working as a Personal trainer, as I really enjoy many aspects of fitness and exercise. It wasn't until after having my children and wanting to return to work, that I made the decision to follow my dream and start my own business.
I ran exercise classes for mother and baby groups and began to build my massage clinic. In 2016 I strengthened my skills and knowledge base by completing a Level 5 diploma in Remedial Massage and Soft Tissue Therapy. Since then I have continued to broaden my skills by completing courses in Oncology massage, Neck Jaw and Chest massage, Kinesio Taping and Dry Needling.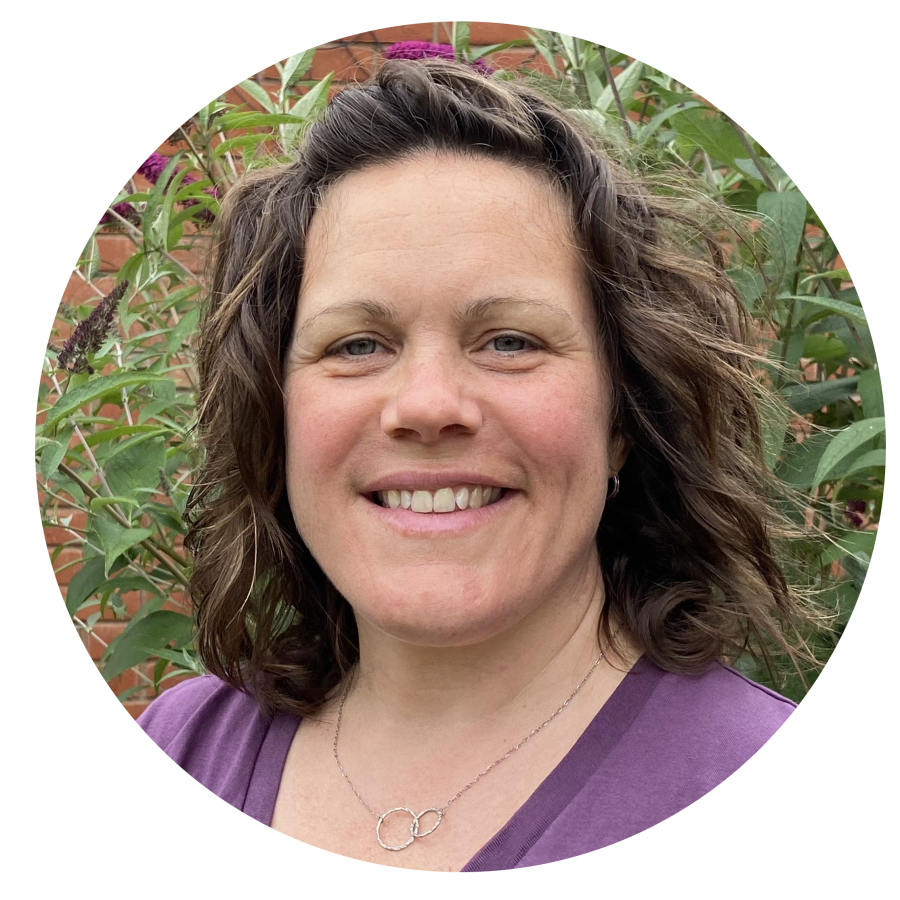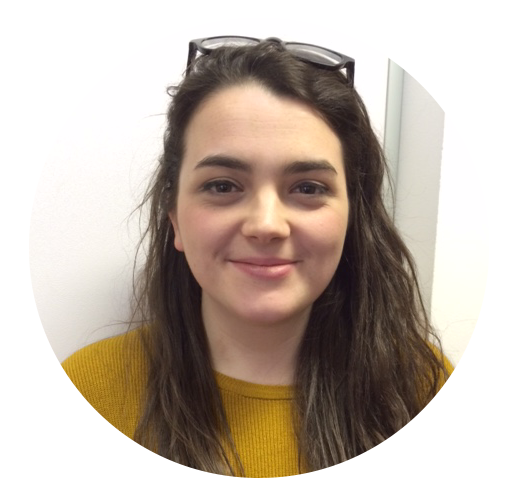 Aimee graduated from the University of Westminster in 2013 with a degree in Television Production.
She joined the Susan Findlay team in early 2015 as an admin assistant and social media content creator. After living in London for nearly 10 years, she decided to move to Toronto, Canada to enjoy a life of maple syrup, and now works remotely from the other side of the ocean. 
Sign up to my newsletter & Massage Mondays
Get my latest video straight to your inbox, every Monday!


The Hub,
Unit 3i & 3j,
25 Ashley Road,
London,
N17 9LJ
info@susanfindlay.co.uk
020 8885 6062