After a year of being isolated in our own individual bubbles we are now making a move towards normality. For many of us this shift brings with it a new anxiety, seen in many different guises and forms. We are unused to being in close proximity to those outside of our bubble, we are unused to physical contact, loud social settings, or crowded places like train stations or the high street at the weekend. In the massage therapy world I am seeing forums and groups awash with concerns; from therapists and clients alike. I'd like to share some of the key concerns I have noticed with you all as well as offer some advice as to how these concerns can be eased.
For Therapists
I am witness to many anxieties arising on online forums around re-opening. Massage therapy is a vocation; therefore we are highly attached to our professions. Many of us will be self employed or work in small businesses and this last year will have been extremely tough on us. It feels important to acknowledge that our concerns do not negate the fact that we are extremely passionate about we do and will be itching to get started again! In short, it is ok that you have doubts and concerns. 
Here are three of the main worries we as therapists have:
Vaccines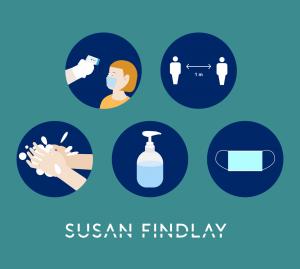 This is primarily a fourfold concern.
How long should I wait to treat a client after a covid vaccine? – Government advice suggests waiting 24-48 hours which is the same time period as with any other inoculation. It is advisable to additionally avoid the site of injection. 
Is it safe to massage if there is a possible link between vaccines and blood clots? – There is a minute risk of an individual developing a blood clot after vaccination. This is currently stated to be around 1 person in 600,000, with a slightly more risk if you are a young woman. Please be aware that research on this subject is ongoing and there have been no definitive results as yet. Preliminary advice is circulating on therapist support networks that it is best to wait 7 days post-inoculation to allow the body to have sufficiently build up its immune response before adding any additional healing responses which could be triggered by massage. 
How can I access twice weekly testing if self-employed? – Many of us would like to register for the twice weekly lateral flow testing, or rapid testing services, which have been primarily available to those most at risk, including frontline NHS workers, care home staff and residents, and schoolchildren and their families.  Although available to businesses with employees it has been a difficult service to access if you are a sole trader, and we understandably wish to offer reassurance to our clients. However, good news is round the corner, as from April 9th everyone in England will be able to access free, rapid lateral flow tests (LFDs) for themselves and their families to use twice a week, in line with clinical guidance. This is a significant step forward, which paves the way for businesses and society to reopen with confidence.
How to address 'vaccine passports'? – This is a 'Watch This Space' … as I do not have the answer. There is no official advice as to whether we, or other clinical therapies such as physiotherapy, or other holistic therapies such as osteopathy, or even hair salons, etc will need to check if a person has had their vaccine to be treated/seen. This is an idea that is bandied about in the news daily but no decision has yet been made. So, the best advice I can give you is to set rules which you are comfortable with.  
Policies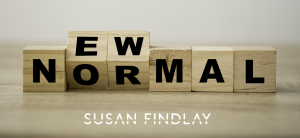 This is a big one. It can be extremely daunting to be reopening your business after a year, but the added stress of protocol and policy is causing many of us sleepless nights. As I said, this is our vocation, so of course we want to get it right. But take a deep breath, we are all in this together and the advice is out there. Familiarise yourself with the checklist below and take each point one-by-one, one step at a time.
Familiarize yourself with government guidance for close contact services. Read here. 
Re-visit your risk assessment to ensure you have everything in place and note any changes. 
Check your Covid-19 policy is up to date. This can be shared with clients to ensure they know what to expect ahead of any treatment.
Check your consultation form is up to date. I would advise you to conduct consultations by phone or through an email form 24hrs before their appointment. 
Ensure you have up to date professional indemnity insurance in place. 
I want to add that whilst it is of course important to get these policies in place prior to reopening, you can tweak these as you go along. You will learn something new each day and do not be afraid to roll with it and make alterations to your policies as new information arises or simply to suit you and your business needs. 
Returning to Massage
Who would have thought that we, experienced massage therapists, could be anxious about treating our clients again? Well, it seems perfectly natural to me. As I have stated, this is our vocation, we care about our therapies, we care about our clients, and we care about our business. It has been a long time since many of us have massaged anyone who is not our partner! Doubts and niggles have been resurfacing; what if I forget how to do it? What if I am not as adept at spotting and diagnosing issues? What if the client does not enjoy it or benefit from it due to their own concerns? Even though we may have these unhelpful thoughts I passionately believe that when our first client strolls in the door our intuition, natural care, and muscle memory will take over and we will simply be fine! The same advice goes for the following concerns – take each day at a time, each client at a time; practice awareness and adapt as you go.
For Clients
It goes without saying that if we have concerns so do our clients. They are unlikely to have been touched by anyone who is not in their household for many months. Due to covid we are all in a state of heightened vulnerability and so you may find even your most regular clients are more unsure, perhaps asking more questions or not communicating their needs effectively. Your clients are likely to be experiencing an internal tug of war. They are desperate to have their aches and pains treated, or to have a soothing, relaxing experience, but they will also be anxious about a myriad of different things; not limited to:
Physical Contact – We know that this can be daunting to some of our clients, but this discomfort at being touched could now be heightened. It is key to communicate clearly with your client, explain to them before starting what to expect and how you will be treating them, so they do not experience surprise.
Shy/Nervous about being undressed – Again, this can be a common occurrence without the fact that people are now unused to being semi naked at swimming pools, gyms, beauty salons etc which have all been shut. These are all places where we become accustomed to being undressed. Reassure your client that they can remove only the layers they wish to use and follow standard practices such as leaving the room while they get undressed and being sure to use a modestly towel throughout the session mindfully.  
Inexperienced at communicating their needs – We are all inexperienced at this now. We may find ourselves erring with caution and extreme politeness or veering towards being brash and bold and direct. We are unused to socialising, creating conversation, and expressing ourselves outside of our immediate bubbles. Have a list of key questions to initially ask your client and this will help break the ice and give the answers you need to treat them effectively.
Vaccine anxiety – We are likely to have clients with highly different vaccine opinions and levels of anxiety. Some will be cautious and want to know if you are vaccinated or have had rapid testing, whilst others may be anti-vaccine. Here it is best to rely on the policies than you have drawn up rather than any personal opinions or concerns. 
All in all, this will be an exciting but trying time for us as we move forwards in this new world! I would be interested to hear if you are facing anxieties different to those I have outlined above as well as how you are planning to address them. We are all in this together.